History
Pediatrie Health Centre is a private outpatient medical centre that provides superior preventive and curative care since 1993.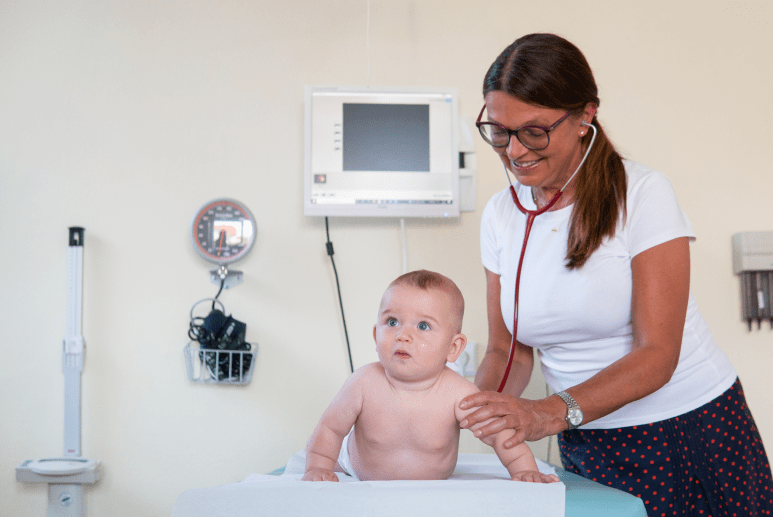 Accepted Insurance Providers
Czech
VZP – 111
OZP – 207
MZPV – 211
VoZP – 201
ČPZP – 205
Above-standard Health Care
Our pediatric office provides children with highly individualized health care. The above-standard services, that are not covered by the public health insurance, are covered by annual membership fees in our pediatric office.
Our team
MUDr. Barbara Taušová
Pediatrician
More than 20 years experience in pediatrics and neonatology, including intensive care
The school doctor and several Czech and international schools
Member of the American Academy of Pediatrics, the Canadian Paediatrics Society and other Czech organizations
Languages​​: Czech, English, German and Russian
MUDr. Iva Fardová
Pediatrician
Clinical practice in pediatrics since 1997
Secondary doctor – neonatologist at the gynecological and obstetric clinic U Apolináře 1999-2003
Pediatric allergist at Immuno-Flow 2004-2009
Outpatient pediatric practice at Unicare Medical Center since 2008
Languages: Czech, English, basic Russian
Jana Dostálová
Children certified nurse
Registered nurse
Outpatient Practice – Children's Clinic and the Canadian Medical Care 10 years
First Aid Trainer
Lector primary prevention
Breastfeeding consultant
Languages: Czech, English
Šárka Zachová
Children certified nurse
Registered nurse
Outpatient Practice – Children's Clinic 7 years
More than 8 years experience in childcare including child care in the Thomayer hospital
Post-secondary specialized study of child care
Languages: Czech, English, a passive Russian and German
Ivana Šimčáková
Children certified nurse
Hospital practice – ICU nurse
Vaccination centre – nurse
Language skills: AJ, FJ